How I Got Here: Karen Wagner Partner, Davis Polk and Wardwell
A child of the '60s turns corporate bankruptcy lawyer -- with a stop at Three Mile Island along the way.
By ELIZABETH GARONE
Special to THE WALL STREET JOURNAL


Karen Wagner chose law as a profession so she could pursue public interest work -- and it didn't take long for her to find it. Early on, she worked for Abe Fortas, a former Supreme Court Justice, and had a junior role on a case resulting from the Three Mile Island accident -- the most serious nuclear incident in U.S. commercial nuclear power plant history. Eventually, Ms. Wagner was drawn to corporate law. Today, she is a partner and senior bankruptcy litigator at Davis Polk & Wardwell. Ms. Wagner's already busy schedule -- she has school-age twins at home -- will likely get busier in the coming months as her firm deals with fallout from the subprime real-estate crisis. Elizabeth Garone sat down with Ms. Wagner to discuss her 32 year career. Edited excerpts follow.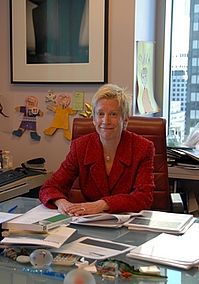 Full name: Karen E. Wagner
Age: 55
Hometown: New York City
Current position: Partner at Davis Polk & Wardwell
First job: First job after law school was as a lawyer at a mid-sized firm (also worked for a small civil liberties law firm while in school)
Favorite job: Partner at Davis Polk & Wardwell
Education: B.A., University of Pennsylvania; J.D., New York University
Years in the industry: 32
How I got here in 10 words or less: Supportive friends, the Women's Movement, hard work and luck.
Q: Did you always know that you wanted to be an attorney? What -- or who -- inspired you?
A: No. I was a child of the '60s who went to law school because I wanted to do public interest work. (Then) I was seduced by the interesting work of corporate America. It also was obvious that women lawyers were needed in corporate America, so I decided to infiltrate.
Q: Is it important to choose an area of specialization early on? Or, is this something that can evolve with one's law career?
A: Lawyers need to have a broad focus to respond to complex challenges, so early specialization is not necessarily a good idea. The early years should have a wide-ranging focus, so that a lawyer can see a range of specialization choices. She may then discover a specialty that did not exist when she was in law school.
HOW YOU CAN GET THERE, TOO
Best advice: "Work hard and look for business opportunities where the contributions of lawyers are increasingly valued, as happened in the last decade in the intellectual property arena," says Ms. Wagner.
Skills you need: "Analytical ability, articulate speech," offers Ms. Wagner. "And some nice clothes."
Degrees you should go for: Juris Doctor
Where you should start: A large business law firm with top credentials and global clients is the most desirable place to start, says Ms. Wagner
Professional organizations to contact: American Bar Association, National Association of Women Lawyers
Salary Range: Ms. Wagner says the salary range for a partner is "broad." Payscale.com reports a salary of $196,158, not including bonuses, for a partner in a law firm with 20 years or more of experience.
Q: Early on in your career, you worked on a huge case resulting from the Three Mile Island accident. How was that experience as a young attorney?
A: Exciting. We young lawyers held our breath as the top-notch lawyers on our team cross-examined the witnesses on the other side, using the work we had done over the prior two years. We also became fast friends as we looked at documents in the shadow of the crippled reactor, setting off radiation monitors when we left. We also ate well at the site, as one of the paralegals insisted on bringing food from Balducci's, rather than dining from the candy machines -- in case the meal was to be our last.
Q: That case is a hard one to top. Where did you go from there? Has any case been more exciting than that one?
A: I went from nuclear accidents to financial meltdowns, as an insolvency lawyer. In the mid-1980s, insolvency law was developing in new ways. It was a great area for women because it required complex thought, relationship building and humor. Nice clothes helped – and (discount designer department store) Century 21 is very near the New York Bankruptcy Court.
Many of my cases were as exciting, though in different ways. In the reorganization of LTV Corporation, a steel and aerospace conglomerate, I saw steel mills in operation and learned pension law. The acquisition of Rockefeller Center out of bankruptcy taught me about the fascinating history of the center -- and enough real estate law to be dangerous. Cutting edge financial transactions were at the heart of the recent Refco financial services case. And the fallout – to use a nuclear term -- from the subprime market problems will likely be most challenging.
Q: How did you end up at Davis Polk and Wardwell? Was it a calculated move?
A: I was working with a former Supreme Court justice who advised me that Davis Polk and Wardwell was a fabulous firm at which I could develop the securities enforcement practice I was enjoying. Of course, I did not do a securities case at DPW for many years. Serendipity had more to do than calculation with my move.
Q: You had twins at 46. Do you think it would have made a difference in your career if you had children earlier on? What would you say to other women considering a high-power career in law and wanting time for a family?
A: High-powered law firms need women lawyers if they are to remain high-powered, and they know it, so this is a great time to be a female lawyer. I worked very hard as a young lawyer, and I think that is easier without family obligations, but there is no right way of doing this -- and certainly no need to wait as long as I did. Although, the 22 years of legal practice did prepare me -- a little -- for dealing with the arcane and sophisticated arguments of conspiratorial toddlers.
Write to Elizabeth Garone at cjeditor@dowjones.com