Making the Grade with Avid Xpress DV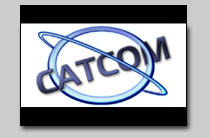 Their work is of such high caliber that the biggest names in TV want it. Already this year CNN has aired three of their 3-minute news packages on such diverse topics as electronic textbooks, young voter apathy, and female wrestling.
Who are these producers/directors? Not the jet-setting, Porsche-driving, cell phone-toting Hollywood crowd you might expect. Rather, they are students at the Center for Advanced Technologies (CAT), a magnet program at Lakewood Senior High School in Pinellas County, Florida. Students come from all over the county, some commuting as far as 70 miles just to be part of this dynamic, high-tech environment.
Housed inside CAT's multimedia center is a computer lab with twelve Avid Xpress DV video editing workstations. The Avid Xpress DV workstations are networked with 100 base-T Ethernet, and all are set up for Internet use and file storage and retrieval via enterprise servers.
Mark Granning, executive producer and multimedia instructor for the Center, says the 12 stations his students use are identical to those found in the CNN newsroom. "We bought them at the same time as they did," says Granning, who chose Avid Xpress DV for a number of reasons, including its reasonable price and wealth of features.
"We've been really lucky here. What we have is better than you get at a lot of colleges," says Mark Colbert, a CAT senior and producer/director of Think Outside of the Box, a 30-second PSA currently in post-production. The PSA has multiple channels of audio and video. "You just couldn't even think about doing it in a linear edition," says Granning. "As far as public schools go, we're pretty well-funded. Everything here is digital."
Colbert already had experience with Media 100 and Premiere when he tried Avid Xpress DV software for the first time about five months ago. "Once I started using Avid, it just felt a lot quicker," says Colbert. "And the colors are really cool, especially when you're looking at them all day."

Under the current set-up, all the students gain exposure to the Avid interface. "I like to make them learn while they're doing," says Granning, who adds that students are usually "off and running" within a week after using the Avid tutorial. "Avid Xpress DV is easy to teach, and everyone learns from everyone else." Many of the school's students go on to such prestigious film schools as NYU and USC. "For a relatively small amount, we're able to do broadcast quality work," says Granning, who adds that the savings aren't just in money but also time. "Avid Xpress DV has helped the workflow by eliminating the digitizing and compression process," he says. "We can pour the video directly into the machine and get right to work."
In addition to doing work for CNN, CAT students produce a daily, 10-minute in-house live television show and a weekly newsmagazine on the local FOX network affiliate.
"It (the newsmagazine) is 100 percent student produced,"" says Granning. "The students can shoot on DV, then download the video, and manipulate it in Avid system."
Granning is convinced that the newsmagazine's current, highly desirable Saturday morning timeslot is, at least, in part due to CAT's use of Avid products. "The technical people there (at FOX) are so much happier," he says. "Avid Xpress DV just allows you to reach the professional level in an economical way."
< Back